Sad Love Quotes Images For WhatsApp Dp & Status Msgs
Get the best sad love quotes images in english with sad pics wallpapers. Browse our latest collection of sad love quotes dp for whatsapp and get the heart touching sad love quotes pics, you can set these pics for sad dp for whatsapp profile and sad whatsapp status also and express your sad feelings with these sad quotes images in english.
Download Sad Love Quotes With Pictures
Sometimes you don't realize how much you care for someone until they stop caring for you.
Sometimes your eyes are not the only place the tears fall from.
: Faraaz Kazi
You flew off with the wings of my heart and left me flightless.
: Terri Guillemets
Love begins with a smile grows with a kiss and ends with a teardrop.
Ever has it been that love knows not its own depth until the hour of separation.

: Kahlil Gibran
We must embrace pain and burn it as fuel for our journey.

: Kenji Miyazawa
It still hurts that you're doing completely okay, without me
The saddest thing in the world is loving someone who used to love you.
There is a distinct, awful pain that comes with loving someone more than they love you.

: Steve Maraboli
It's hard to pretend you love someone, when you don't but its harder to pretend that you don't love someone when you really do.
Let no one who loves be unhappy even love unreturned has its rainbow.

: James Matthew Barrie
Relationships are like glass. Sometimes it's better to leave them broken than try to hurt yourself putting it back together.

: Rohan Miraje
No matter how hard i try to make you happy in the end it's never good enough because I always end up hurting.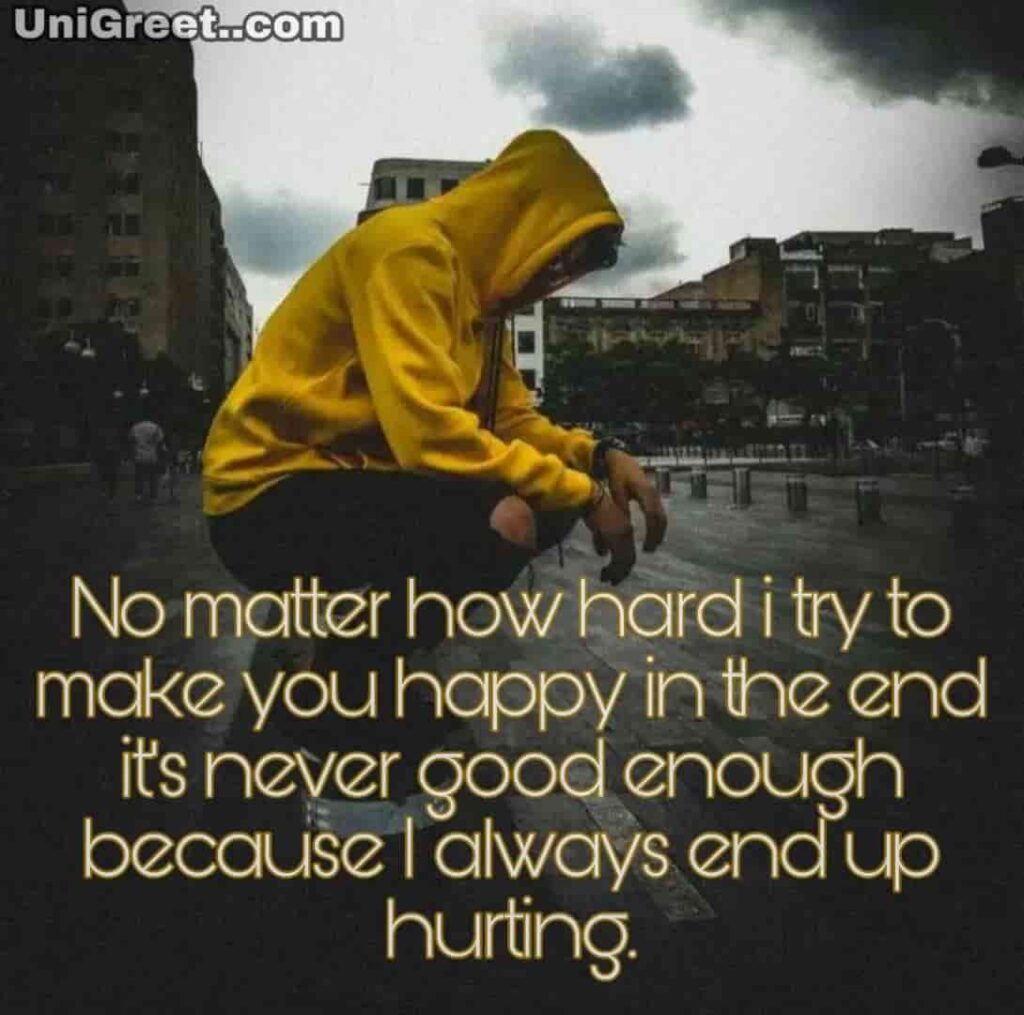 Part of me aches at the thought of her being so close yet so untouchable.

: Nicholas Sparks
She taught me how to love, but not how to stop.
Also check :