Light travels faster than sound. This is why some people appear bright until you hear them speak.

Alan Dundes.
Stay close to anything that makes you glad you are alive.

Hafiz.
Believe in yourself and all that you are. Know that there is something inside you that is greater than any obstacle.

Christian D. Larson.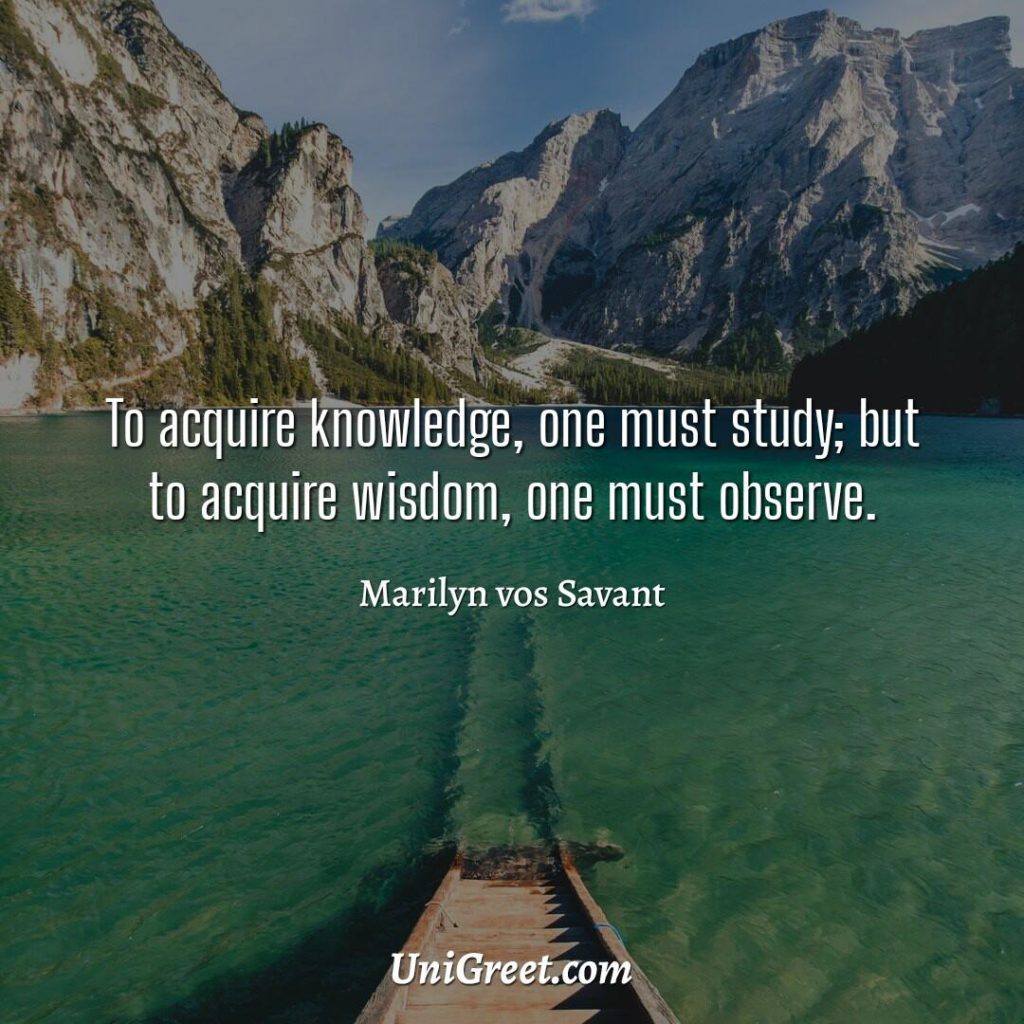 To acquire knowledge, one must study; but to acquire wisdom, one must observe.

Marilyn vos Savant.
Sharing makes you bigger than you are. The more you pour out, the more life will be able to pour in.

Jim Rohn.
Love and kindness are never wasted. They always make a difference. They bless the one who receives them, and they bless you, the giver.

Barbara De Angelis.
Being happy doesn't mean that everything is perfect. It means that you've decided to look beyond the imperfections.

Gerard Way.
Our greatest fear should not be of failure but of succeeding at things in life that don't really matter.

Francis Chan.
I became insane, with long intervals of horrible sanity.

Edgar Allan Poe.
Being the richest man in the cemetery doesn't matter to me. Going to bed at night saying we've done something wonderful… that's what matters to me.

Steve Jobs.